The Cheers Tour: Grieves + The Holdup
The Holdup
Grieves
P.MO, Vic Sage
The Holdup and Grieves bring The Cheers Tour to Slowdown on March 19th.
About The Holdup
Website | Facebook | Twitter | SoundCloud
The Holdup is the solo project of Michael Garmany. Coming from San Jose, CA, he has built a cult following writing and producing his own brand of groovy, melody driven, pop music, borrowing influences from R&B, reggae, and hip hop. Often mistaken for a group, The Holdup has been a one-man labor in the studio, with Garmany writing, producing, performing and engineering everything you hear on his albums. His catchy hooks and unapologetic lyrics have helped him sell out mainstay venues across the U.S. as well as clock in over 60 million worldwide streams and counting...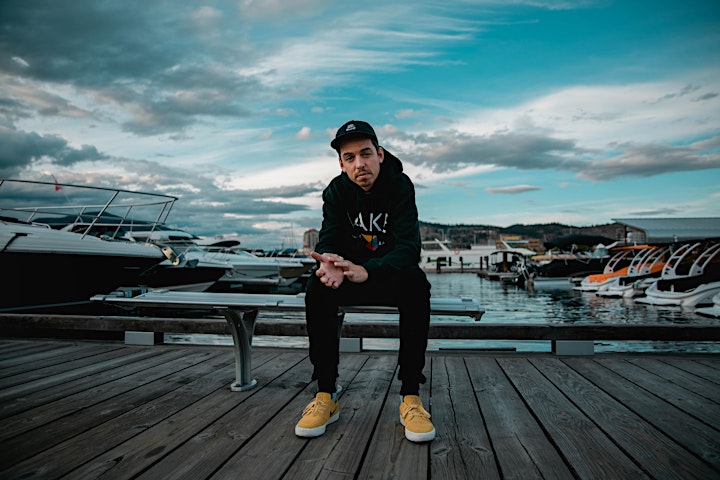 About Grieves
Website | Facebook | Twitter | Spotify
Benjamin Laub – better known as Grieves – is a Seattle-based hip-hop artist signed to Rhymesayers Entertainment. He emerged in 2007 with the independently released Irreversible, which led to touring with some of indie rap's finest, including artists like Atmosphere, Macklemore, Cunninlynguists, Watsky, Chris Webby, P.O.S, and many more. He's since followed with four more full-length studio albums: 88 Keys & Counting (2010); Together/Apart (2011) which landed at #1 on Billboard's Heatseekers and #106 on their Top 200; Winter & the Wolves (2014) which peaked at #57 on Billboard's Top 200; and his latest release, Running Wild (2017).
Between his rigorous touring, Grieves continues to consistently create and release new music. This summer, the release of a brand new 8-track EP, The Collections of Mr. Nice Guy, follows the announcement of new tour dates in the US, Canada, the UK and the EU; all scheduled for Fall 2019.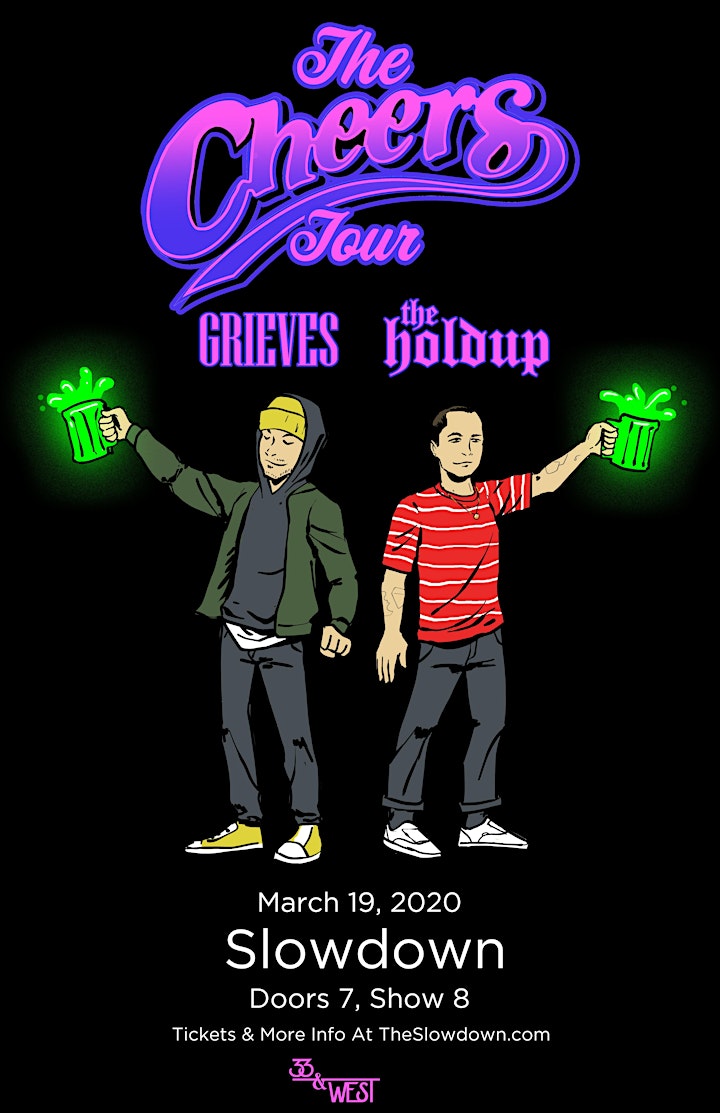 About P.MO
Parker Morsey, better known as P.MO, is a 21 year old rapper from Connecticut. Starting when he was only 16 years old, he released his first album, Out of Focus, available for free on DatPiff. After taking a two-year break, P.MO released a single, "Train Girl," on April 25, 2016. From the start, Mike Squires, a director, producer, and his close friend has been producing all of his songs, even his debut album. P.MO went on his first headlining tour on September 30th, 2016, in his home state of Connecticut. With new music, new fans, and new opportunities to look forward to, we know that his future is going to be huge.
On October 13, 2017, P.MO released his debut album Life Is Good with Mike Squires producing every track, exactly five years after releasing their first mixtape Out Of Focus when they were both in high school.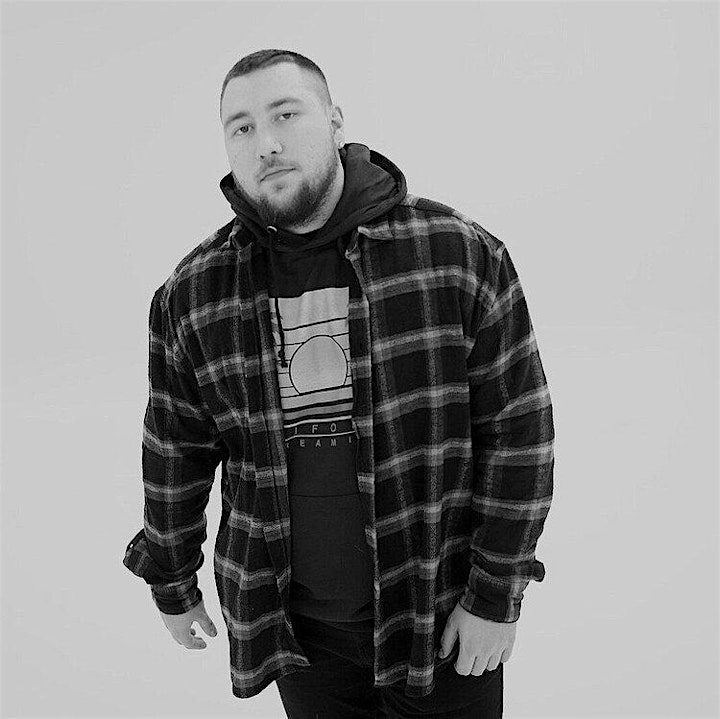 About Vic Sage
Vic Sage, hailing from Omaha, NE, is one of the Midwest's fastest growing acts. After his first EP, Long Days Longer Nights, it was apparent that Sage could not only rap, but also write and hold his own with features like Lincoln's Hakim or rising stars such as Joey Vantes. His lead single Grind (feat. Joey Jewish, Ki'shon Furlow & Shad Gill) caught the attention of the global site Rapzilla, ultimately leading him to be chosen as a Rapzilla Freshman in 2018. Using old school influences infused with new age cadences, the twenty-three year old is quickly paving a new lane telling relatable tales of being a broke college student and the change that success brings. "Sage has been putting in a lot of work behind the scenes, and now he's attacking the front lines with full force," writes Manifesto's Matt Whitlock. "Don't sleep on Nebraska, folks - there's a scene brewing." With his most popular release Time (feat. k'sean) Sage was able to break into Spotify's Top 50 Viral list in both Canada and Australia. Then, with Omaha's native producer Fvmeless, Sage was able to climb into the iTunes Hip-Hop Charts, peaking in the top 70 with Low Key.

Venue Information:
Slowdown - Main Room
729 North14 Street
Omaha, NE, 68102