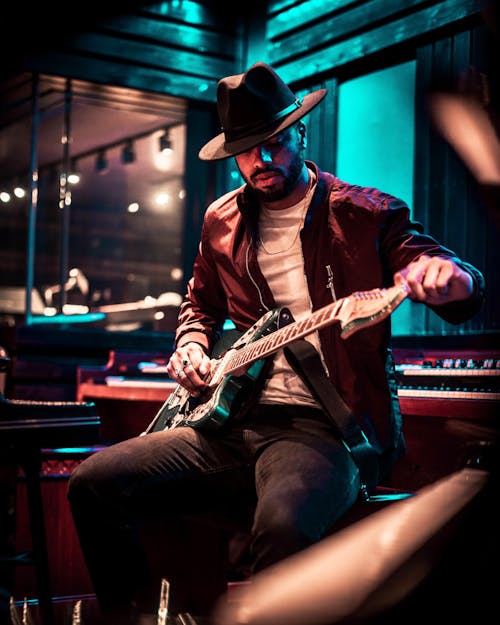 Omaha's Sebastian Lane brings guitar music to Slowdown on May 8th.
About Sebastian Lane
Website | Facebook | Instagram | Spotify
Sebastian Lane is a fierce young guitarist whose roots dig deep into music history. He is the grandson of Blues Hall of Fame legend, Jimmy Rogers, who gained prominence as the guitarist for Muddy Waters before starting his independent career with Chess Records. Sebastian's father is blues-rock hall of fame artist Jimmy D. Lane, who has played with the likes of Eric Clapton, Mick Jagger, Jim Keltner, Keith Richards, B.B. King, Van Morrison, Jonny Lang, Gary Moore, Double Trouble, Taj Mahal, Stephen Stills, Jeff Healey, Lowell Fulson, and Snooky Pryor, Kim Wilson, Pinetop Perkins, Johnnie Johnson, Kim Wilson, Robert Plant, Jimmy Page, David 'HoneyBoy' Edwards, Little Hatch, Willie Kent, Henry Gray, Lazy Lester, and of course his father, Jimmy Rogers; just to name a few. But, the truly fascinating thing about Sebastian Lane is that music is actually just his side hobby. His day job is balancing a future career in medicine. He is currently a medical student at The University of Nebraska Medical Center and will graduate with his M.D. in 2020.
Sebastian himself has played for several different artists throughout his career and has worked as a studio guitarist for many different artists. In 2018 he finally deciding to focus on his own music and developed the Sebastian Lane Band. This group is a modern age rock band with obvious influences from Sebastian's deep heritage in the blues. Their goal is to keep entertaining live rock, southern rock, and blues music around for his generation who has for the most part, forgotten about this. The group features Sebastian on Vocals and Lead Guitar, Ben Curran on guitar, Dain Armbrust on Bass, Kevin Fries on drums and Mitch Towne on keys. Several of these musicians made their start through the Omaha Blues Society and their program called Blues Ed. Ben currently studies guitar and was accepted into Berklee College of music. Both Dain and Kevin have made a name for themselves playing for several different Omaha and Lincoln based blues bands over the years. Mitch Towne is a prominent keyboardist in the area and has worked as a session player for many artists.
They released their debut album "Walkin' By Myself" in July of this last year which featured both Eric Gales and Christone "Kingfish" Ingram. This has landed them opening spots with acts like Jimmie Vaughan, Robert Randolph, Marcus King Band, Eric Gales, Joanne Shaw Taylor, Indigenous, Anthony Gomes, Albert Castiglia and many others!
Sebastian was recently nominated as both "Artist of the Year" and "Best Blues Artist" in the Omaha Entertainment and Arts Awards, with the winner being announced in February of 2019. Their album has gone on to top various blues and rock charts and has accumulated over a quarter million streams on Apple Music and Spotify across over 30 different countries
About The Host Country
The Host Country from Des Moines, IA brings you rock infused with Americana, blues, and folk. Unique, lyrically driven music that's inviting and sincere, but tinged with the rawness of the emotions that live within love, longing, regret, joy, and everything in between. Dual vocalists & songwriters Ty Wistrand (guitar) & Diana Weishaar (keys) along with a solid crew of Tom Rue (bass), Ethan Weishaar (drums), and Michael Lovan (guitar) use their music to tell a story that's heartfelt, relatable, and magnetic. After busy years of touring and playing local festivals, The Host Country plans to release their 3rd full length album in 2020.
The group has recently performed at multiple large festivals & events in Iowa: 80/35 Music Festival, the Iowa State Fair, Des Moines Arts Festival, Gross Domestic Product (GDP) Music Festival, etc., opening for bands such as James Taylor, Old 97's, The Mowgli's, Hockey Dad, Bad Bad Hats, Desert Noises, The O'My's, Them Coulee Boys, and more.
The Host Country began in 2010 as a duo with Ty Wistrand (vox/guitar) and Diana Weishaar (then Garles, vox/keys). The pair met in college through common circles and found they shared passions for similar musical artists and writing styles. Diana had previously been performing and touring with a band near her hometown (She Swings She Sways), and Ty had been playing guitar for years, even studying music at another university. The two started collaborating on what would become 'The Host Country', and the result was a sound that is emotional and honest.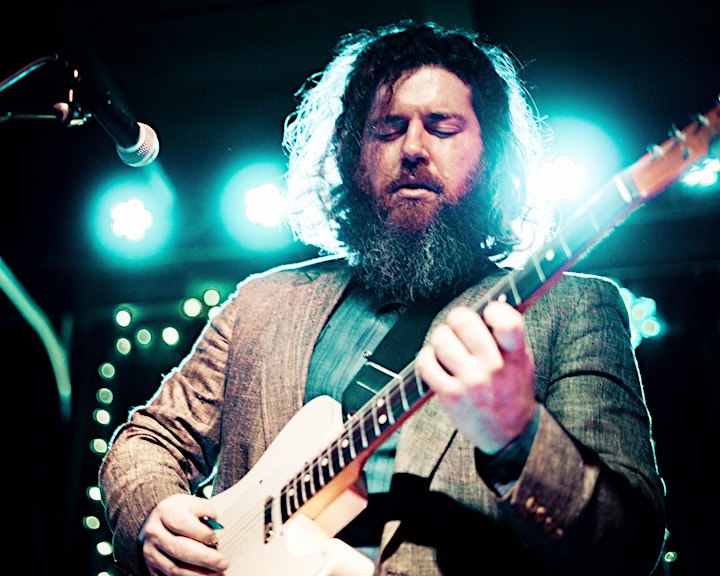 About Andrew Bailie
Andrew Bailie is an American songwriter, singer and guitarist. His intricate songs are crafted with raw emotion, fierce guitar work, and an unmistakable, soaring voice.

"Very lovely. Bluesy and atmospheric sensibility. Cinematic and patient, too. Good feel, excellent vocals." — Jim Campilongo, The Little Willies ft. Norah Jones.

Drawing elements from a variety of musical styles and traditions, Bailie's songs are woven from his own hopes, fears and enchantment, tapping into the common human experiences that give us pause, inspire longing, or set us ablaze.

"Bailie's dynamic and captivating songwriting commands audiences' attention whether he's with his band or playing solo." — Joey Lyons, The Fuss.

After extensive touring across the US and Europe with legendary gospel and funk organist Cory Henry (Aretha Franklin/Snarky Puppy/Kenny Garrett), Bailie relocated from the east coast (NYC, Maine) and returned home to Omaha, NE in order to pursue a new project with jazz great and sensei Dana Murray (Wynton Marsalis/Jimmy Witherspoon/Norah Jones). A founding member of Cory Henry & The Funk Apostles, Andrew is best known in Omaha for past projects The Jazzwholes and It's True. Bailie has also worked with platinum recording artist Aloe Blacc, Ms. Lauryn Hill, Mononeon, members of Snarky Puppy and has shared the stage with George Clinton, Marcus Miller, Talib Kweli, Lalah Hathaway and many others.

Venue Information:
Slowdown - Front Room
729 North 14th Street
Omaha, NE, 68102