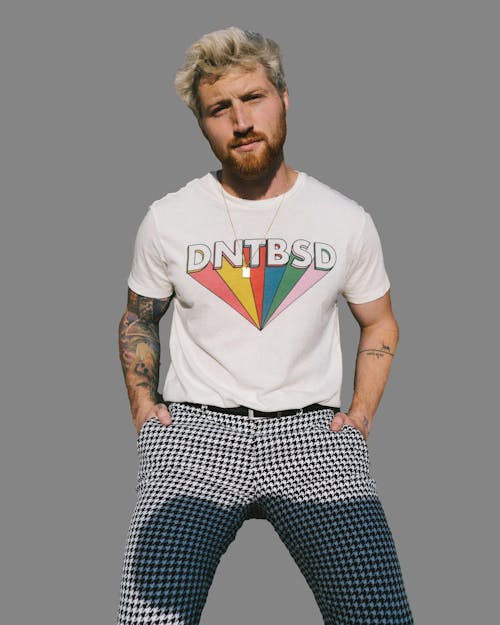 Scotty Sire
Toddy Smith, SonReal, Bruce Wiegner, Chris Bloom
Internet sensation Scotty Sire brings his What's Going On Tour to Slowdown on October 13th.
Doors at 7pm
Main Room
$20 Advance/$25 Day of Show
All ages show. Check entry requirements at http://theslowdown.com/All-Ages
About Scotty Sire
Scotty Sire is a recording artist and digital creator whose debut album, Ruin Your Party, was released in October 2018 and peaked at #7 on the iTunes Pop Charts and #55 overall. The first single off his second album, Notice Me, was released on June 14th and debuted live at KIIS-FM's Wango Tango music festival. Scotty's Alternative-Pop / Hip-Hop brand of music is fun with a sense of humor, yet illustrates angst in today's more real form of social anxiety, depression and other mental health issues that are prevalent in young adult culture.
Scotty initially rose to fame and built a following through the use of popular social media app Vine and later transitioned his content to YouTube. He has amassed over 367M+ views on his YouTube channel alone. His content varies from music videos/live performances to comedic vlogs.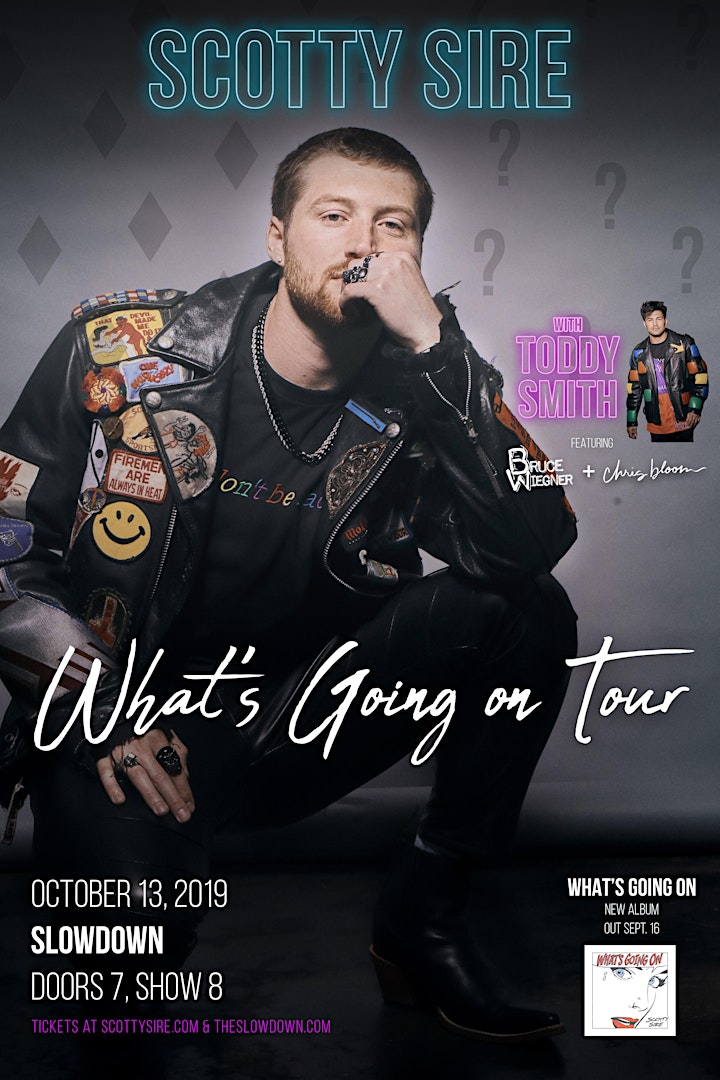 About Toddy Smith
Todd Smith is a 26 year old former bartender turned Vine Star.
About Bruce Wiegner
Bruce Wiegner is a producer/songwriter/artist born and raised in the suburbs of Philadelphia, now based in Los Angeles. Over the years, he has been involved in multiple projects including nationally touring alternative band Victory In Numbers and pop duo The Weekend Riot, which have helped him cultivate his own artist project. Bruce's music and production work blend elements of pop, rock, pop punk, and hip hop, styles that had an impact on him growing up and throughout his career. This bending of genres along with his candid and vulnerable lyricism creates a unique brand of pop music that Bruce has honed in on. Upon moving to Los Angeles, Bruce produced and co-wrote "Out Loud" by Gabbie Hanna, which has accumulated upwards of 30 million streams and reached #3 on the iTunes chart. Since then, he has had cuts with Jana Kramer, Sophie Simmons, Scotty Sire, Will Jay, AK, and more. As a solo artist, Bruce has reached nearly 2 million streams on his second single "IDK," released in March 2019. In August, Bruce released the infectious single "Malicious" and is currently working on follow ups to be released later in 2019 and early next year after a full US tour and dates in Australia.
About Chris Bloom
The Chattanooga, TN singer/songwriter/producer Chris Bloom holds a fluidity in genres from R&B and Hip-hop, to pop and acoustic influences with his three first singles, Learning Curve, Petals and Fast. Born Christopher Burkich, he grew up in a household where all types of music were celebrated. This allowed him to be a comfortable writer with a distinct voice while being able to easily change direction stylistically at any given point in his music. Just turning 21 years old, Bloom is a complete musical artist: a highly expressive singer with a humble voice. His sweet vocal crooning provides a timeless sound that resonates across ages and demographics.So far his music has been very well-received, garnering organic playlist pick ups without any real push — over 500k streams so far. Separately, he also produced and featured on a record by Scotty Sire in 2018, "Cut Me Out", which has over a 1/2 million streams itself. Set to release his first EP, chiefly self-produced and written by Bloom, entitled "Questions and Confessions" on Feb. 1st, which is the first date of the sold out national 11 city / 13 show tour he is featuring on.
About SonReal
New album, One Long Dream out now!

Venue Information:
Slowdown (Main Room - Do Not Use)
729 North 14th Street
Omaha, NE, 68102-4702