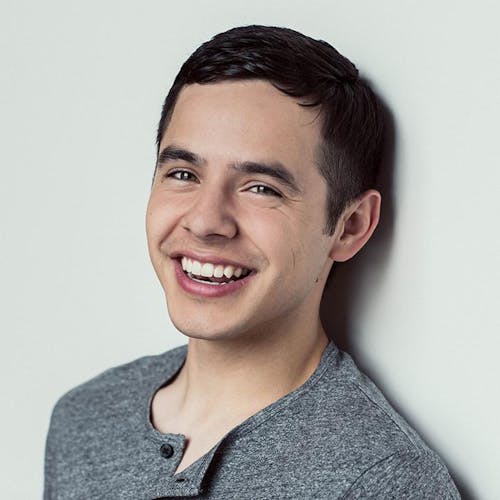 Singer/songwriter and American Idol star David Archuleta will bring his OK, All Right tour to Slowdown on July 27.
This show was originally scheduled for April 14. All tickets from the April show will be honored and do not need to be changed, updated, or reprinted.
Doors at 7:00pm
Main Room
$25 Advance/$30 Day of Show
$40 Reserved Pitside East/Reserved Pitside West
$140 VIP add on includes part of soundcheck , meet and greet/photo with David, VIP gift, and a signed 8x10.
All ages show. Check entry requirements at http://theslowdown.com/All-Ages
Pitside and Balcony are seated with first come, first pick within the section. See the seating map here.
About David Archuleta
Website | Facebook | Twitter | YouTube| Spotify

David Archuleta became a star when he was just 16 years old. In 2008, more than 30 million television viewers fell in love with his angelic voice and their 44 million votes made him runner-up in Season 7 of "American Idol."

Soon after, the young Utahan had his first single, "Crush" debut at No. 2 on the Billboard Hot 100 chart the week of its release. According to Nielsen SoundScan, the track sold 166,000 downloads that first week in the U.S. and subsequently more than 1.92 million digital copies. Three months later, David's self-titled album, "David Archuleta," went gold, selling more than 750,000 copies in the U.S., and more than 900,000 copies worldwide.

With a massive social media following (3.5 million Facebook followers, 1.3 million on Twitter and over 300K on Instagram), David has toured all over the U.S., Canada, Asia and has even performed in the Middle East for the U.S. troops. David released his 8th studio album, Winter In The Air in 2018 with the deluxe version released fall 2019 and is set to release a brand new pop album in early 2020.

Venue Information:
Slowdown - Main Room
729 North 14 Street
Omaha, NE, 68102