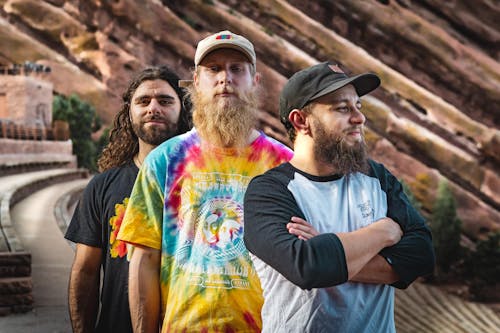 Slowdown and Borda Productions Present: RIDDIM + BLUES 2020 TOUR
Boogie T.RIO
SoDown, Sozen
$22.00 - $79.00
Postponed
Boogie R.Trio's March 14 show at Slowdown has been postponed.
We are currently working on a new date for the show and will post that as soon as we have it. Please note that the current 1/1/2021 date is a placeholder until we have the new date.
All tickets purchased for the March 14 show will be honored for the new date. We appreciate your understanding.
About Boogie T
Website | Facebook | SoundCloud
Born and raised in the swamps of Louisiana, writing and playing music since the tender age of eight, Brock Thornton aka Boogie T, has come a long way to bring the low end. His southern roots, the cradle of soul, make themselves heard in his music. Electro Funk, Dubstep, Riddim - whatever you want to call it​ ​- for Boogie T, it has always been about entertaining. Whether singing, rapping, playing guitar/keys/bass, DJ'ing or producing, Boogie T's goal is simple: make great music and connect with people by taking risks and pushing boundaries.
Boogie T dropped his debut EP on Ganja White Night's label, Subcarbon Records in 2017, snagging a top 10 spot on the iTunes Electronic Album chart. Since then, he has released with Atlantic/Big Beat, Circus Records, SMOG Records, All Good Records, and more, amassing millions of streams. On 4/20 of 2018, Boogie T launched his very own record label, Drama Club Recordings, with a mission to deliver his own music to his fans, as well as signing tracks from some of his favorite artists in bass music. He has released a plethora of music since, such as his massive remix package, "2KFO", and Hip Hop project, "Sweet T EP."
In June of 2018, Boogie T premiered his live band BOOGIE T.RIO, composed of hometown bandmates Andrew 'Yano' Yanovski on keys and Frank 'Animal Drums' Castro on percussion. The positive response was immediate, and BOOGIE T.RIO has gone on to release three EPs and perform at Electric Forest, Voodoo Fest, Red Rocks, and most recently headlined a 50+ stop national bus tour during the winter of 2019.
Playing across the country on his own headline tours and with the likes of GRiZ, Rezz, Zeds Dead and more, Boogie T is traversing the United States on tour with his close friends, Ganja White Night. He has previously graced the stages with his guitar at Bonnaroo, Coachella, Lollapalooza, Red Rocks, EDC Vegas, Okeechobee to name a few and is currently preparing for a 2020 headline tour into right into festival season.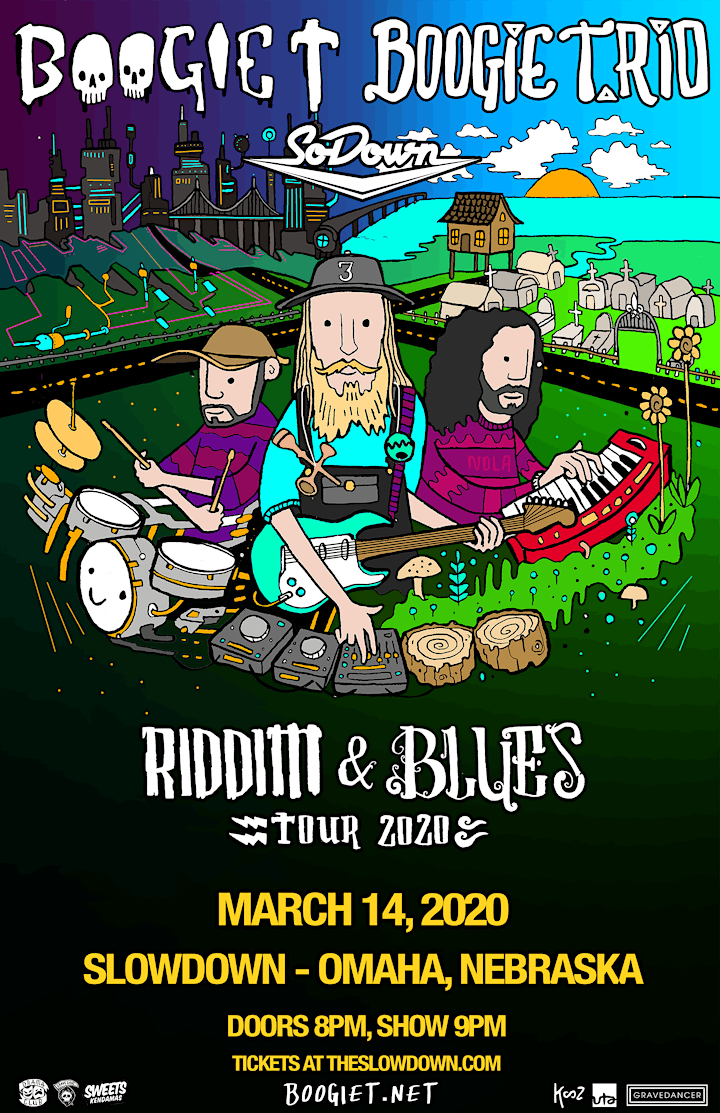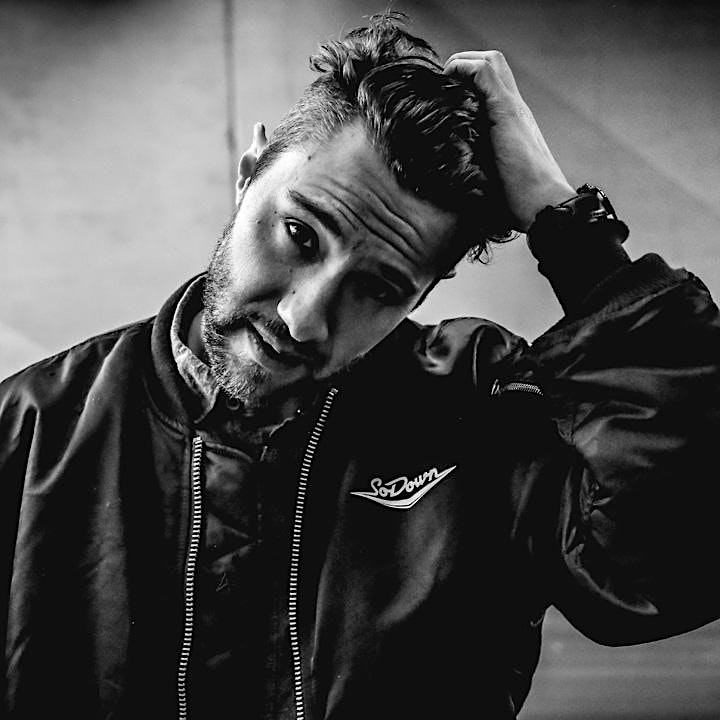 About SoDown
Website | Facebook | SoundCloud
#SoHeavy #SoGroovy #SoChill
"To be SoDown is to seize every opportunity, explore new grounds, try new things and ultimately live the most epic life possible. This universe is far too beautiful and life is simply too short to not do what makes you happy. Unconditional love is the most powerful force in the world and Bass Music is my way of expressing it."
Ehren River Wright, better known as SoDown, is tattooing his own signature on the world of dance music, illuminating a vibrant destiny for the saxophone playing producer. His live sets are saturated with vigor and animation, breathing life into a myriad of electronic sub-genres. Combining a palpable groove with thunderous, bass-centric aromas, SoDown creates an unparalleled atmosphere. His versatility is limitless, showcased via his GetDown Key- his personal genre atlas which falls into three separate categories, SoHeavy, SoGroovy, and SoChill. Between his unbound inspiration, and acute attention to the technicalities of production, SoDown curates an immersive, sensory experience both in the studio and on stage. His charismatic persona has prompted a dedicated fan following. SoDown has commanded stages at Red Rocks, Coachella, Electric Forest, Global Dance, Sonic Bloom, and more. At the heels of his own triumphs, SoDown is only just beginning.
About Sozen
Transforming and creating songs that bring out the filthiest of basslines and headbanging rhythms, 27 year old Sozen is one of the Mid-West's hottest rising names in the dub community. Finding his origins playing drums throughout high school, he later moved onto producing hip hop beats before discovering Mt Eden when he was sent their track "Sierra Leone" and hasn't looked back since. With over 10 years of production experience, Sozen is a sonic force not to be reckoned with as he leaves no sound or style untouched.

Venue Information:
Slowdown - Main Room
729 North 14 Street
Omaha, NE, 68102