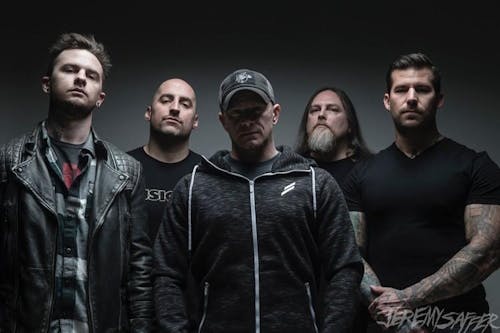 All That Remains
DEEPFALL, Arson City, Awaiting Eli
$20.00 - $25.00
Postponed
All The Remains' April 15 show at Slowdown has been postponed.
We are currently working on a new date for the show and will post that as soon as we have it. All tickets purchased for the April 15 show will be honored for the new date. We appreciate your understanding.
About All That Remains
Website | Facebook | Twitter | YouTube
Since their formation in Massachusetts during 1998, All That Remains have built an undeniable legacy upheld by airtight songcraft, knifepoint precise metallic instrumen- tation, and stadium-size hard rock hooks. As a result, they've outlasted trials, tribulations, and trends to stand tall as as one of this century's most consistent purveyors of heavy music with a bulletproof canon of arena-worthy anthems. All That Remains' discography is highlighted by success at Active Rock including radio hits in the top 10 such as "Two Weeks," "What If I Was Nothing," and their first number one "Stand Up,". Averaging 1 million monthly listeners on Spotify (an unprecedented feat for a metal band in any era), while cumulative sales eclipse 1 million albums worldwide. Not to mention, they've earned five consecutive Top 10 debuts on the Billboard Top Rock Albums Chart and four in the Top 5. Most recently, 2017's Madness spawned the smash cover of Garth Brooks' "The Thunder Rolls," which trended on VEVO and gener- ated 21 million plus total views and 8 million Spotify streams in under a year's time. In addition to packing houses as a headliner, they've practically burned down festival stages everywhere from Rock on the Range to Welcome to Rockville.
In 2018, the quintet—Philip Labonte [lead vocals], Oli Herbert [lead guitar], Mike Mar- tin [rhythm guitar], Jason Costa [drums], and Aaron Patrick [bass, backing vocals]— perfect their patented pummeling by wasting no time or energy at all on their ninth full-length album, Victim of the New Disease [Fearless Records]. — Rick Florino, Sep tember 2018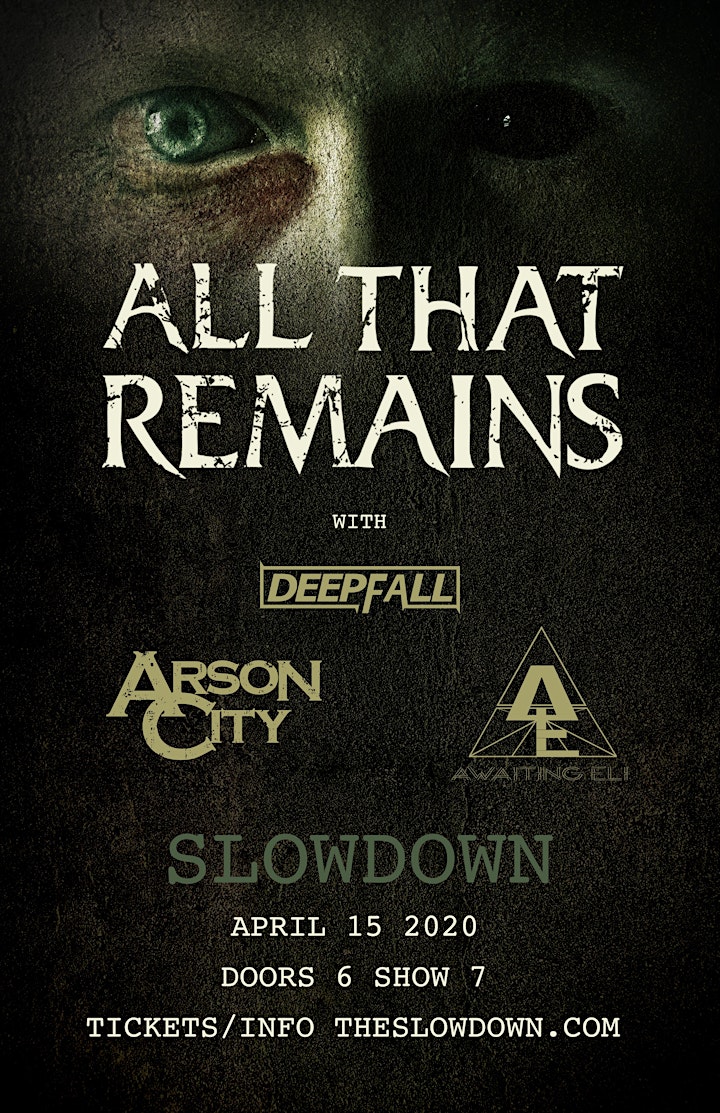 About DEEPFALL
Website | Facebook | Twitter | Spotify
DEEPFALL conjures an enveloping storm of carefully crafted hard rock that strikes the soul with stinging honesty.
Cutting to the bone with soaring instrumental passages, spirited choruses, and precisely placed breakdowns, the band thrives in the expanse of rock 'n' roll's vast sub-genres.
Masterfully capturing thematic darkness, the band leaves a sonic trail of scorched post-apocalyptic earth behind its musical machine, blazing a path through the heaviness of life with an equally heavy response.
Situated in Greenville, Michigan, the group's current lineup, which began to take shape in 2015, is comprised of Rich Hopkins (vocals/guitar), James Sullivan (drums), Tim King (keyboards), Anthony Schnobel (lead guitar), and Taylor Brandt (bass).
In a short time, DEEPFALL has carved its place in the American rock scene with broad, muscular soundscapes forged in the studio and resurrected onstage. The band's latest release, "Awaken" employs a signature brand of soulful songwriting rounded out by an unapologetic combination of surging guitars, rattling bass, mesmerizing keyboards, heavy drums and Hopkins' roaring lead vocals.
Behind the veil of these ferocious soundscapes, DEEPFALL emerges as an outfit of determined musicians with a deep love for their craft and a hope to connect with listeners through engaging story-driven rock.
DEEPFALL has supported national acts such as Hinder, SOiL, Tantric, Smile Empty Soul, Saving Abel, The Iron Maidens, Texas Hippie Coalition, and Wayland, while having performed at venues such as The Intersection, The Stache, and The Music Factory. The band continues to play regionally, write new music, and keep its collective foot pressed down on the gas pedal towards endless possibility.
About Arson City
Website | Facebook | Twitter | YouTube
Arson City is a hard hitting hard rock band right out of the heartland. Massive guitar riffs, thundering drums, rounded off by gritty melodic vocals. Arson City is not new to the touring scene having already shared stages with bands like: Pop Evil, In this Moment, and Papa Roach to name a few. The only thing better than listening to their songs is seeing it go down live.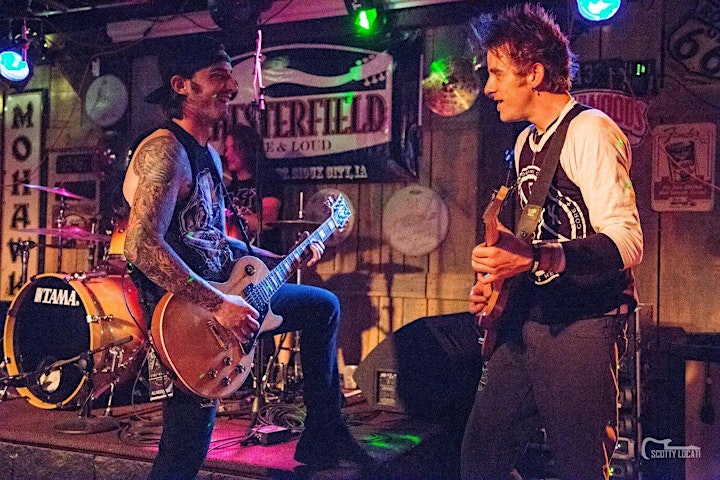 About Awaiting Eli
Website | Facebook | Twitter | Spotify

We enjoy coming together as a number of individuals to create something in which the sum is greater than it's individual parts.

We simply enjoy the human experience while pushing our limitations in this digitally connected modern age of music. We enjoy this journey by interacting with like minded music fans online, as well as thriving in the moment with the crowd in the live atmosphere setting!

Venue Information:
Slowdown - Main Room
729 North14 Street
Omaha, NE, 68102