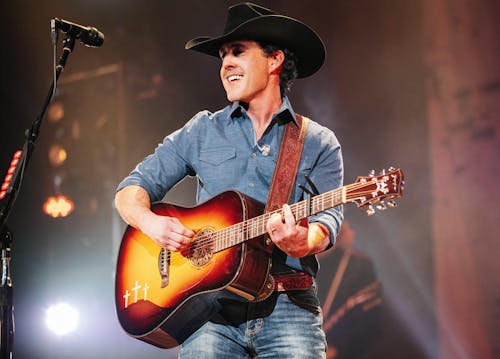 Country star Aaron Watson plays a special show under the stars Outside at Slowdown on June 11th.
About Aaron Watson
Website | Facebook | Twitter | Spotify
Aaron Watson's career is perhaps summed up best by Forbes, who says he's "one of country music's biggest DIY success stories."
For the past 20 years, Watson has achieved success on his own terms, hand-building a lauded career through songwriting, relentless touring and more than a dozen self released albums. His independent Texas spirit and strong work ethic are emblematic of the western lifestyle; virtues which have taken him from humble honky-tonks of Texas to multiple sold-out tours around the world.
In 2019 he released Red Bandana — "his most ambitious album yet" (Taste of Country) —whose 20 songs were hailed by The Boot as "a pure expression of his traditional country ethos."
This unprecedented acclaim follows Watson's previous album, Vaquero, whose Top 10 hit "Outta Style" earned a BMI Millionaire award, and The Underdog, the first independent album in the history of country music to top the Billboard Country Albums chart.
With a dozen additional records under his belt, Watson is exceeding major-label-sized metrics while maintaining his independence, further galvanizing his "Texas country's reigning indie underdog" (Rolling Stone) brand. "There may be no more genuine singer-songwriter at the moment than Watson," says Texas Monthly, pointing to a self-made businessman, chart-topper, and road warrior whose authenticity has made him a country music staple.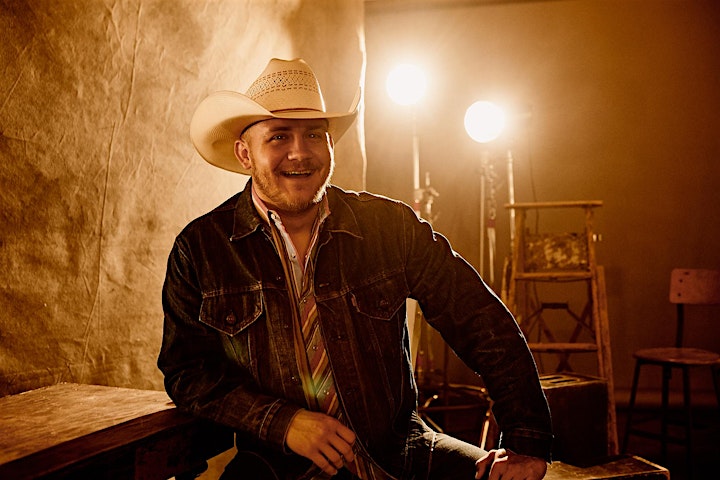 About Drew Parker
It takes some folks 10 years to make a name for themselves in Music City, but in the three short years that Drew Parker has lived in Nashville, TN, he has been able to accomplish things he never dreamed were possible.
Coming from a small, unincorporated town of Stewart, Georgia (located in Covington, Georgia), Parker began singing at age 3 in front of small church crowds. Over the years, he began to build his confidence and, at age 14, he decided to pick up a guitar and teach himself how to play songs from his inspirations, such as Keith Whitley, Merle Haggard, Waylon Jennings, Travis Tritt, and Alan Jackson. At age 18, he expanded his musical abilities and learned to play piano, both of which he still uses today to craft lyrics and rhymes into songs.
Parker made the move from his small town to Nashville, Tennessee in 2015 and signed a publishing deal in September of 2017.
During the time he has lived in Nashville, Parker has earned the opportunity to open up for Luke Combs, Brett Eldredge, Alabama, and Dwight Yoakam. He is also a co-writer on Luke Combs' debut platinum record "This Ones For You". Joining Combs' 2018 "This One's For You" tour helped to celebrate Parker's debut self-titled EP which includes songs entitled, "California Ain't For Ya," "Just Asking," and "Slow Down Small Town."
Aside from his cowboy hat and boots, Drew Parker is the definition of true country. He is genuine, honest, and carries an old soul that resonates with many. He is on the rise and sees no end in sight.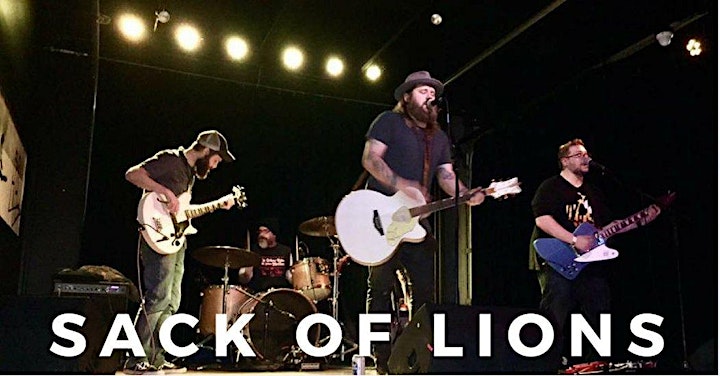 About Sack of Lions
The new album White Lightning debuted on Billboard #1 Heatseekers, #22 Americana Albums and #33 Country albums.

Sack of Lions have drifted all around the country accumulating a fan flock of dreamers, road trippers and heart breakers. A mix of country, roots and rock music with honest lyrics with a high energy show, have made them one of the premier country act in the Midwest. Sack of Lions can appeal to country fans of all ages and tastes. They are proud to have shared the stage with Charles Kelley (Lady Antebellum), John Michael Montgomery, Tracy Lawrence, Aaron Tippin, Frankie Ballard, Whiskey Myers, Kane Brown, Granger Smith, Cody Jinks, Casey James, Jeremy McComb, Rick Huckaby, Dylan Scott, JT Hodges, Bart Crow and many many other incredible and inspiring artists. Sack of Lions has been nominated for multiple awards and featured on all TouchTunes and AMI jukeboxes around the country.

The new single, Callin' For Rain was released in November 2018 to critical acclaim in the US an UK. The single generated 40,000 streams and downloads in the first two months. With the full release coming in the spring 2019 will be a huge year for Sack of Lions.

Venue Information:
Slowdown - Outside
729 North14 Street
Omaha, NE, 68102